I want to let all my Tumblr followers know, that I will be moving my blog to Wordpress in January 2012. I am excited to present a new look, portfolio and more interesting features to come in the new year! Please hang tight as I go through this transition and I hope you will all follow me there. My URL will still be the same. 
Thank you to all my valuable readers, I really appreciate each of you. 
Designing With Challenge
One of the best projects you can take is one that you feel like you cannot complete. That overwhelming, complicated and aesthetically hard to please design.  But these projects are only for the brave of heart. Although in the end, can be the most rewarding.
Being challenged in your everyday design life should be taken as gold.  Because as you become challenged and pushed to your limits your talent expands and you become more valuable. I believe that as long as someone has a vision for a product, design or idea that they can make it happen. 
Designers should never look at a challenge as a setback, but as an opportunity to grow. If you clearly believe that a project is too far out of your expertise be honest with yourself. If you believe it is something you can learn during the process in a specific amount of time, then shoot for it. But with everything, weigh it and find if it is truly worth it for you. 
Try not to overwhelm yourself with a challenge. Many times I have gotten so overwhelmed and worked up about a project that I couldn't focus on anything. Frustration can be such a weapon against us. But going for a walk, clearing the mind, or talking to another designer about your frustrations can really help. 
Taking breaks is important too. Give your mind time to rest and process information. Sometimes when you keep working on a design and move things around, everything starts to look the same. Do your best, stand back, and look at your work. Think to yourself on how it can be improved, and if not, then its time for a break. Or maybe you've come to a stopping point. 
Being under challenged can just be as dangerous if not worse than getting frustrated with a current design challenge. When a designer becomes under challenged, they seem to lose interest in their work, don't feel used, appreciated, or seen. They know they have talent yet their project isn't pulling that out. Creative people can feel those creative streams flowing out of them. It's like water flowing from a steam. But when the challenge becomes stale the water starts to trickle and designers start to feel uninterested in their projects. It's a dangerous predicament and harder to get out of than being over challenged. 
If you're caught in a drought with design, take breaks, take it by stride and just finish it and move on. It may not be your best work, but put all that you can into it.  There will be many projects that you may not want to put in your portfolio. Or even recall again. With every project, hides a lesson and a new learning process. 
To avoid becoming stale in your design projects, choose ones that challenge you, are interesting and can see yourself growing. If it's something you've done before, or over and over again, move away from it.  If you have too, use those redundant projects as quick ones that don't take up a lot of your time and you can move away from quickly.
Never shy away from a challenge but stand boldly at the gate. Requesting and wanting a challenge in your everyday work is one of the best things you can do for yourself and for your career.  People don't become great by sitting back and watching people pass them by. They become great by taking challenges that shape them into greatness.
TypeKit, New Friends & The Mistake
I had the pleasure of making new friends at the start of the week due to the AEA conference. Friends that I have met on Twitter, but hadn't yet had the opportunity to spend time with in person. I've come to realize that one of the most important details in life is creating new friendships and laughing. I certainty had a lot of that the past two days. From meeting up with friends at the Media Temple party in SOMA to going to the Typekit closing party in the Mission. The in between stages of dinner, taking BART and enjoying life with people was certainly the highlight of my week
I have decided that instead of just talking about things I want to do, I am really putting my foot down for 2012 and really doing them. It may mean less tweeting (Yay for you guys! I know I tweet often) and less time on social media. But it will also increase social media. By doing, and then displaying what I am completing, it will bring a lot more influence and insight to you. I figure, it's a win, win situation! So this week, making new friends and going to events was apart of my #DoNotTalk goal. Sometimes I just want to curl up in my bed and watch Ancient Aliens all night. But it's great to get out and meet new people and build relationships that I'll have for the rest of my life. 
On the other hand, I do make bad decisions. I wore the wrong shoes.
I wore them to work, wore them to dinner, then wore them to the Mission for the Typekit closing party. I am way home, I had an older business man walk me to my stop, to make sure I got on my cable car safely. He said he saw me struggling in my shoes and suggested that I keep an extra pair of flats in my purse next time. Then after said I was an angel. It was so kind and not creepy. It's amazing the quality of people you meet in the city. We didn't exchange names, it was very un formal, but he left as soon as my cable car appeared. Almost as if he was an angel. I was really thankful for that, because I was feeling uneasy walking home late at night, in shoes I could hardly walk in. Yet someone, kind enough, took the courtesy to walk me my stop. 
Overall, I've learned many lessons this week. Which will always some how tie into design, work and moving towards my goals. 
Enjoy the photos I have posted above in the slide!
Defining Personal Design Style
(Artwork above is created and illustrated by myself - Snarphblat Chronicles)
I went to CTN Animation Expo last weekend in LA. It was incredible to see so many talented artists. But it made feel somewhat inadequate in my field and also humbled. I started feeling down about myself, but then started to think "Hey, I have a career in this, must have a style that is specific to me, but what is it?".  
For about two months I have been trying to redesign my website. It's been a contestant struggle for me. Asking questions to myself like "Who am I, what do I look like, what is my style?" It's hard to represent yourself when you are so familiar. 
After studying artists over the weekend, I noticed that each person had their own style. Something that fit them and they were very good at portraying. I realized that my struggle wasn't that I didn't have a style, it was that I was struggling to be so many. 
I've been trying to be myself, instead of just being myself. 
It always bothered me when people would say to me "I love your Style!" I would always appreciate their compliment, but deep inside I would ask myself "What is my style?". 
The past few days, I have started drawing again. Drawing my characters and objects that I enjoy. I started to study my own style. Realizing that this whole time, it's been staring at me in the face. I went and looked at what I made last year. Again, the style was there. Complimentary color pallets, bright colors, cute characters with big eyes and textures.  I realized I love simple shapes, with subtle details. I use texture and color to make it more complicated. A lot of my work is simple and clean. I have never analyzed myself before. But it's been eye opening to study myself. 
I went through a lot of my files last night, starting from the earliest to latest. I watched how my work progressed through the months and how my ideas shaped. But there were always small indicators of my style. Doing research on myself, has really helped me personally. In a way my style just comes naturally, as I am sure yours does. This process has really helped to evaluate myself and it will help to make my style even stronger. 
It's also good to be well rounded and do other types of styles. But even that can be easier, because you can just study that style and copy it. But to define your own, I believe is more of a challenge because you are so close to it. It's like you have to mentally pull yourself away, detach yourself from your work and look at it with fresh eyes.
Clients hire you and me for our particular style. It's the colors we use, the shapes we put together, and the way we present information, that is unique to each of us. 
Take projects when your client expresses that they love your style and you can see yourself creating what they are requesting. it saves for less iterations, better communication and the client knows what to expect. Perfecting your design style will bring work and you will be recognizable to people in your network. 
Style is like a niche, it's important to create, recognize and iterate it. It's also good to try new ones, but still incorporate yourself into it. Designing what you are naturally drawn to will make you happy and your quality of work will greatly improve. 
I can finally talk about, announce, and post my work! Afte many months, TinyVillage (By TinyCo) is finally released in the app store. We launched earlier this morning. We're already #8 and moving up. I created all the UX & UI and worked with many talented engineers, artists and PM's to make this game happen. 
Please, download the game and have fun playing! 
Happy Gaming!
Thank you Design Shack for featuring two of my logos in less than two weeks. This is quite an honor, and I greatly appreciate it.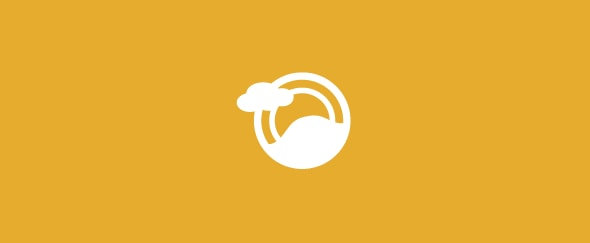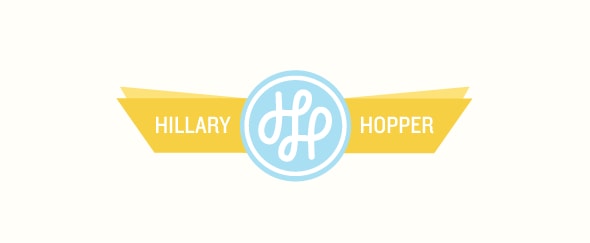 Synesthesia: "A neurologically based condition in which stimulation of one sensory or cognitive pathway leads to automatic, involuntary experiences in a second sensory or cognitive pathway. People who report such experiences are known as synesthetes."
I've discovered this neurological condition that I have about two weeks ago via a co-worker. We were all discussing struggling with Dyslexia when I blurted out of nowhere "It's always a hard for me to read when my letters in books are constantly changing color and moving around or popping out at me".  My co-worker eyes lit up and said "Oh you're a Synesthete!" I gave him a blank stare, trying to understand a word I had never heard before. He started prodding me with questions regarding the condition. Finally after answering yes to all his questions, he sent me to the Wiki page I linked above. I was taken aback by the symptoms and ways certain people perceive everyday life. It was like reading about me! 
The reality that not everyone sees letters with colors, personality and gender, that numbers have the same connotation. Or the fact that I see my days, months, years and time in a landscape view.  That even those have colors and shapes to them. I can recall numbers, days, and months by going threw my "View". I can also go by color. For example, October is a burnt orange with a rocky texture. I can go through my months to find October sorting by color then by texture.
For numbers and letters: The number 9 is a tall red gentleman that is dark and evil, with a sense of aggressiveness to me. Where as the number 7 is a kind gentleman that is light blue and gracious. The letter A is red, and is a female, she's also a vowel, which also puts her into another landscape view of vowels that move upward. 
When I listen to music, I actually see shapes, color, and strings of music. I sometimes get so drawn into music because I can see each part. It's like watching an incredible firework show, or like watching Fantasia. I thought my whole life that people saw music, numbers and letters like I did. Realizing that most people live in a world that is more black and white shocked me. I started tearing up realizing that people don't see music like I do. I can draw music, and then put it away. Then put it back and remember how that song went just by looking at the picture I drew.
I have been reading books about Synesthesia and discovering many websites and talking to people like me. It's an eye opening experience and I am still discovering this gift not as a hindrance, but the ability to view and see the world that only 1 in 2,000 see. 
I'll be writing more posts about this subject since I have shared less than half of my Synesthesia, as I have several types of the disability. Although I agree with everyone else, that this is not a disability, but a gift. 
The graphic above that says "Synesthesia" with each letter as a color is how I view my letters. You will see that all the E's are blue but my S's change color. The reason for the S's changing color is due to the color before them, or even yet, the two colors before them. The maroon N and light blue E actually do make a burnt orange color if you put them together and change the opacity. I honestly had no idea this was the case. I just felt and saw that the S needed to be a burnt orange. 
I am pretty excited to explore this new world and share it with others. I am hoping to help people use this gift for good and to help improve their creative lives. Infants are born with this but grow out of it as they mature. Although for some it stays with them through to adulthood. It wasn't that I had a bad case of Dyslexia growing up, but it was that my letters were changing color and had a gender and personality; that I had a hard time putting letters together to form words. Each was an individual and each letter had a meaning to me. Now when I read, I have to push all of those things aside and focus on the words. But then again, even words are colors.
Most people do not even know they have Synesthesia because it's just as natural to them as everything else. Most people feel they are keeping a secret, or just don't feel the need to tell people about it. For me, I had no idea until two weeks ago that I was different and even though I knew I saw things a certain way, I just thought it was how everyone viewed the world. 
Introducing 'ele'  (Prounounced "L-E")
This is a personal project that I am working on and have been for awhile. It's been one of the illustrator files that has just been sitting and sitting. I finally decided it was time to dig it out and spend a little time on it. It feels good to be able to make something for myself! 
I had the pleasure creating a logo for  Omar Fouad and Aly Badawy. 
They were understanding and patient clients. It's so nice to work with people who let you be creative and do your own thing! 
It's not about me.
I can tend to be a hermit. I find a routine and I find security in sticking to it. Though lately, I have come to a new sprint in my life, where I want to try things I've never done before. Eat something crazy, run where I've never ran before, hike in the mountains, write a beautiful song, design something innovative. I want to be a role model for other designers out there on their way to a successful career.  I want to be a woman who can one day own her own company and I have a feeling it's going to be more than one. I am bold, and I realized that if I don't start writing out my dreams, I will never even come close to touching them. I have heard that people are more likely to fulfill their dreams if they write them down. I write them down both online and in a personal journal. 
More people should be stepping up to the plate. Setting good examples, helping people out. Taking the time to write personal emails back. I've heard things like "I always get emails from designers that need help, I never reply." Or "I get job offers all the time and I never write back a letter to decline the offer." Why burn bridges when you can build them? 
If you have written me an email and I haven't replied, please, hound me for it. I try to be so good about not being a robot designer and replying with my genuine heart. 
I never, and I mean never miss an opportunity to network. I don't care if you have 50 followers or 50k. I still want to be your friend, I still want to talk to you. Because more than likely, if you're going to excede me and I never want to stand in the way. I am here to help people grow and answer questions. 
Your first 10 followers, will be your most loyal. I can say that from experience. I have people that have been following me for a good two solid years and still reply to my tweets, write me emails and encourage me. Thank you so much! 
Just so I can open up a little more to you too. I try to be as transparent as I possibly can be. I am not only a designer, but a daughter, sister, aunt and friend. If you ever need someone to talk too, need a friend or need advice, please email or tweet me at anytime.